Height Adjustable Sit-Stand Desks
WiiRise is a height-adjustable sit-stand desk system that combines the healthy benefits of adjustable height workstations with the space efficiency of a benching system. Users are able to independently adjust their work surface from seated height to standing height with push of a button.
Individual Controls in a team work environment.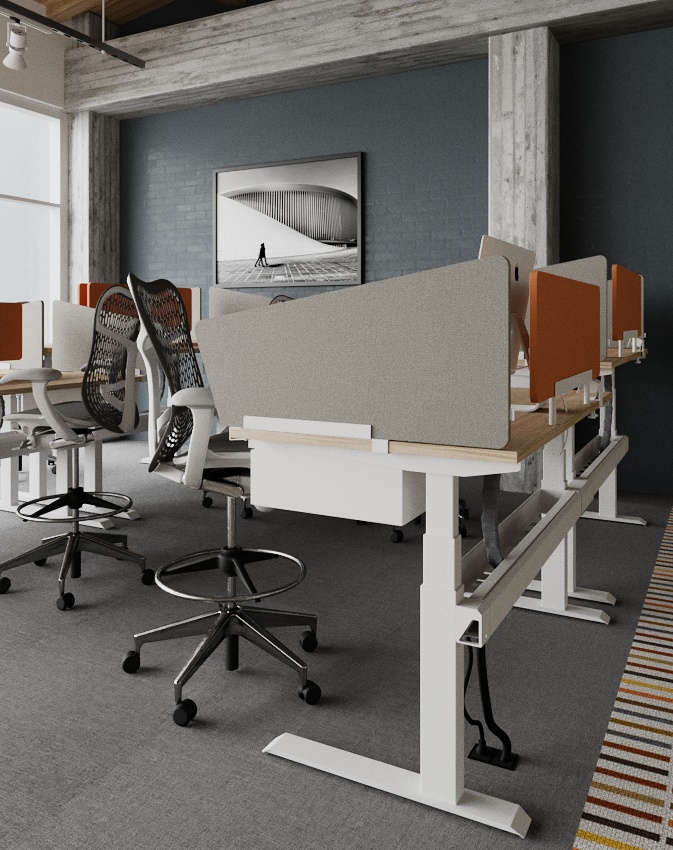 Single in-line adjustable height workstations are scaleable to plan efficient benching layouts. A single row of workstations can be standalone or can link together offering expandable planning opportunities for a fully integrated collaborative environment.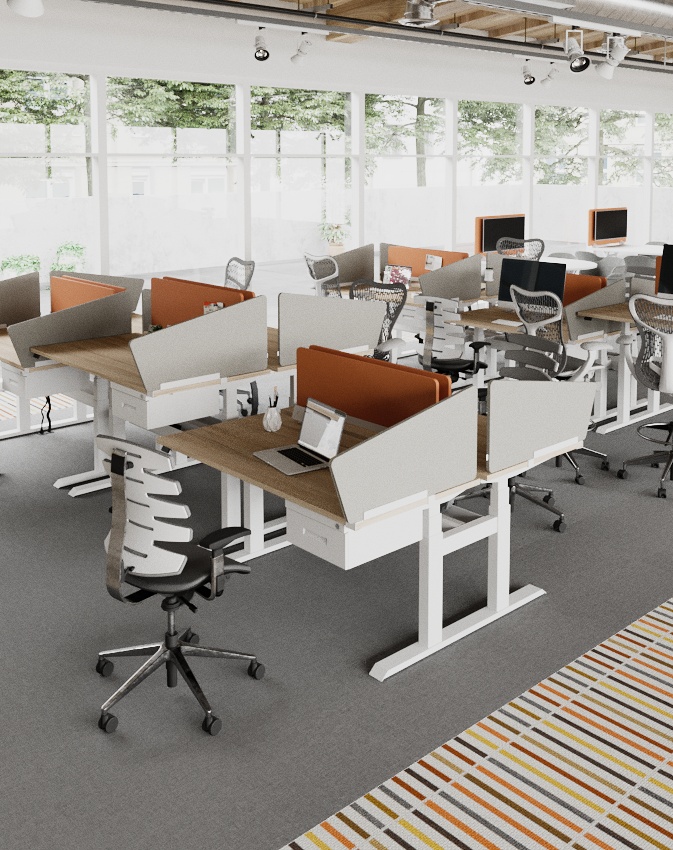 Dual Tables offer an expandable adjustable height workstation configuration to plan dynamic benching solutions . Back-to-back workstations can be standalone or link together with fully integrated electrical power and data solutions.
Rigorous testing and quality standards assure reliability so you can keep working.
For more info about WiiRise work motion tables
drop us a line...
We will reply promptly